Research Data Centre of the Halle Institute for Economic Research (RDC-IWH)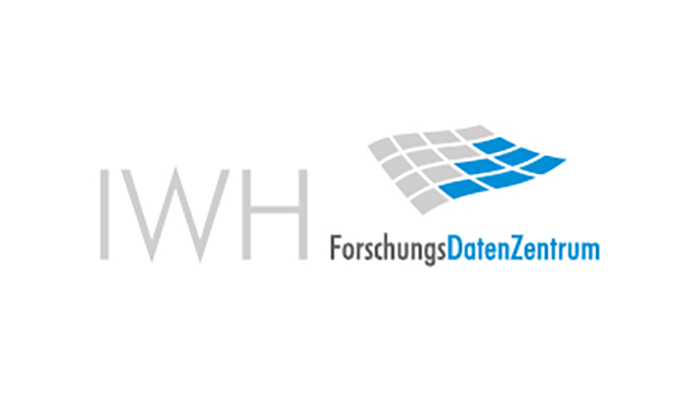 The IWH Research Data Centre gives external researchers the opportunity to access a range of data sets collected by the IWH. Founded in 1992, the roots of the IWH lie in empirical research on transition processes. The institute has been conducting regular company panel surveys since 1993, which serve to describe development trends in the manufacturing and construction sectors and the causes of the development's trajectories.
Status: Accredited
Data Offer: Economy
About the Data Centre
In addition to economic indicators, the surveys also collect data on the structural features and behavioural dispositions during the transition from a planned economy towards a market economy. The FDI micro database contains survey data on multinational companies in post-transition regions. The choice of data access mode (scientific use file, on-site use) depends on the data set. Signing a user data agreement is a requirement for data access.
Furthermore, the RDC-IWH provides various additional services. These include supporting (potential) data users with choosing and accessing data, supporting researchers working with complex data sets, resolving data protection issues and setting up on-site work places for visiting scholars.
Available data
Panel IWH Industry Survey (postal survey/online survey, standardized questionnaire, new federal states (former GDR), 1993 – latest margin)
Panel IWH Construction Survey (postal survey/online survey, standardized questionnaire, new federal states (former GDR), 1993 – latest margin)
IWH FDI Micro Database (CATI, standardized questionnaire, new federal states (former GDR) + Central and Eastern European Countries, 2007 – 2013)
Management-Buy-Outs (postal survey, standardized questionnaire, new federal states (former GDR), 1995)
Contact
Halle Institute for Economic Research
Research Data Centre
Kleine Märkerstraße 8
06108 Halle (Saale)
Additional Links