Research Data Center of the Leibniz Institute for Educational Trajectories (RDC-LIfBi)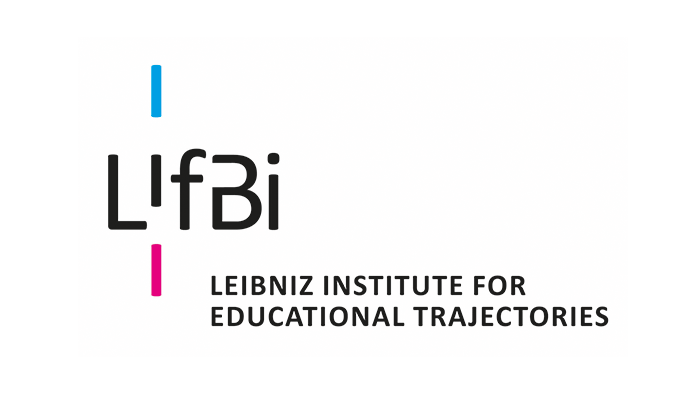 The Leibniz Institute for Educational Trajectories (LIfBi) aims to promote longitudinal studies in educational research in Germany. LIfBi thus provides fundamental, transregional, and internationally significant, research-based infrastructure for empirical educational research at its location in Bamberg. Among other studies it specifically carries out the National Educational Panel Study (NEPS).
Status: Accredited
Data Offer: Social, Education, Psychology
About the Data Centre
The National Educational Panel Study (NEPS) offers unique longitudinal research data on competence development, educational processes, educational decisions and returns to education in formal, nonformal, and informal contexts. Since 2010, the NEPS is following six different samples in the framework of a multicohort sequence design with annually repeated surveys and tests. The data are supplemented with information from interviews with relevant context persons such as parents, child-care workers, and teachers, as well as heads and principals of educational institutions. The NEPS has started with about 60,000 target persons and further 40,000 context persons, representing one of the largest research data infrastructures with regard to educational transitions and trajectories across the whole life span.
Immediately after preparation, the NEPS data are made available to the national and international scientific community free-of-charge in the form of scientific use files. Working with the data requires the signing of a data user agreement. The data can be accessed via download from the website, or via a modern and flexible system of remote desktop data processing (RemoteNEPS), or via guest stay at LIfBi (on-site). In addition to the data edition and bilingual data documentation the Research Data Center at LIfBi accounts for various user services such as regular trainings and data workshops, tools to facilitate data handling, expert advice, and an online discussion platform (NEPSforum).
Available data
Ongoing surveys
Starting Cohort 1 – Newborns: age of 6 to 8 months; panel data; annual surveys since 2012; interviews and direct measures/competence tests; target persons plus parents, childminders, educators and heads of nursery and kindergarten facilities
Starting Cohort 2 – Kindergarten: age of around 5 years; panel data; annual surveys since 2011; interviews and competence tests; target persons plus parents, educators and heads of kindergarten facilities, class teachers and school principals
Starting Cohort 3 – Grade 5: age of around 11 years; panel data; annual surveys since 2010; interviews and competence tests; target persons plus parents, class teachers, German teachers, math teachers, and school principals
Starting Cohort 4 – Grade 9: age of around 15 years; panel data; partly semi-annual surveys since 2010; interviews and competence tests; target persons plus parents, class teachers, German teachers, math teachers, and school principals
Starting Cohort 5 – Students in Higher Education: first semester at university; panel data; partly semi-annual surveys since 2010; interviews and competence tests; target persons
Starting Cohort 6 – Adults: panel data; annual surveys since 2009 with predecessor ALWA survey wave in 2007/08; interviews and competence tests; target persons
Completed surveys
Organizational Reform Study in Thuringia: gymnasium pupils at grade 12; longitudinal data from two cross-sectional surveys in 2010 and 2011; target persons plus math, German, English, biology, chemistry, and physics teachers
G8 Reform Study in Baden-Wuerttemberg: gymnasium pupils at grade 12 and 13; longitudinal data from three cross-sectional surveys in 2011, 2012, and 2013; target persons plus German, English, math teachers, and school principals
Contact
LIfBi – Leibniz Institute for Educational Trajectories
Research Data Center
Wilhelmsplatz 3
96047 Bamberg
Phone: +49 (0)951 863-3511
Fax: +49 (0)951 863-3513
E-Mail: fdz@lifbi.de
Additional Links