Research Data Center of the Leibniz Institute for Educational Trajectories (RDC-LIfBi)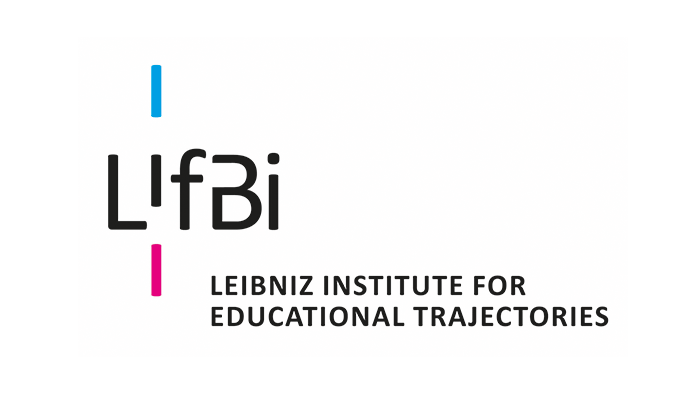 The Leibniz Institute for Educational Trajectories (LIfBi) promotes longitudinal studies in educational research in Germany. For this purpose, LIfBi provides fundamental, transregional, and internationally significant, research-based infrastructures for empirical educational research at its location in Bamberg. In particular, LIfBi operates the National Educational Panel Study.
Status: Accredited
Data Offer: Economy, Education, Psychology, Social
External Data Ingest: Yes
About the Data Centre
The RDC-LIfBi is responsible for the preparation and provision of data from the survey studies conducted or administered by LIfBi. This primarily includes the National Educational Panel Study (NEPS). The NEPS offers researchers unique longitudinal data on competence development, educational processes, educational decisions, and educational returns in formal, non-formal, and informal contexts. Since 2010, the NEPS follows six starting cohorts with several tens of thousands of target and contextual respondents in a multicohort sequence design with annually repeated surveys and tests. Thus, it represents one of the most comprehensive data sources on educational transitions and trajectories across the lifespan. The constantly growing portfolio of the RDC-LIfBi also includes other longitudinal data on education, such as from the refugee study ReGES (Refugees in the German Educational System).
Data Access and Services
The scientific use files, which are distributed free of charge, can be accessed by researchers via download, modern remote data processing (remote execution) and in the data security area of LIfBi in Bamberg (on-site). Prerequisite is the conclusion of a user agreement. In addition to the data documentation in German and English, the RDC-LIfBi offers regular training courses and data workshops, a biannual newsletter, several video tutorials, individual consulting options, and an online discussion forum as services.
Available Data
National Educational Panel Study, NEPS (ongoing)
Starting Cohort 1 – Newborns: panel data since 2012 incl. competence measures; target persons from the age of 6 to 8 months; also survey data from parents, childminders, childcare and head staff in nursery and kindergarten as well as teaching staff in schools
Starting Cohort 2 – Kindergarten: panel data since 2011 incl. competence measures; target persons from the age of approx. 5 years; also survey data from parents, childcare and head in kindergarten as well as teaching and head staff in schools
Starting Cohort 3 – Grade 5: panel data since 2010 incl. competence measures; target persons from the age of approx. 11 years; also survey data from parents as well as teaching and head staff in schools
Starting Cohort 4 – Grade 9: panel data since 2010 incl. competence measures; target persons from the age of approx. 15 years; also survey data from parents as well as teaching and head staff in schools
Starting Cohort 5 – First-Year Students: panel data since 2010 incl. competence measures; target persons studying in the first semester of higher education; oversampling of student teachers
Starting Cohort 6 – Adults: panel data since 2007/08 (ALWA) and 2009 (NEPS) incl. competence measures; target persons of birth cohorts 1944 to 1986
Refugees in the German Educational System, ReGES (ongoing)
Refugee Cohort 1: panel data since 2018 incl. competence measures; target persons are children of refugee families aged 4 to 9 years; also survey data from parents, pedagogical staff as well as from staff responsible for refugees in the municipalities and collective accommodations
Refugee Cohort 2: panel data since 2018 incl. competence measures; target persons are adolescents of refugee families aged 14 to 16 years; also survey data from parents, teaching and head staff in schools as well as from staff responsible for refugees in the municipalities and collective accommodations
School Reform Studies (completed)
Upper secondary school in Thuringia: longitudinal data from two cross-sectional surveys in 2010 and 2011 incl. competence measures; target persons are pupils in grade 12; also survey data from parents and teaching staff in schools
G8 in Baden-Wuerttemberg: longitudinal data from three cross-sectional surveys in 2011, 2012, and 2013 incl. competence measures; target persons are pupils in grades 12 and 13; also survey data from teaching and head staff in schools
Contact
LIfBi – Leibniz Institute for Educational Trajectories
Research Data Center
Wilhelmsplatz 3
96047 Bamberg
Phone: +49 (0)951 863-3511
Fax: +49 (0)951 863-3513
E-Mail: fdz@lifbi.de
Additional Links