Research Data Centre Ruhr at the RWI (FDZ Ruhr)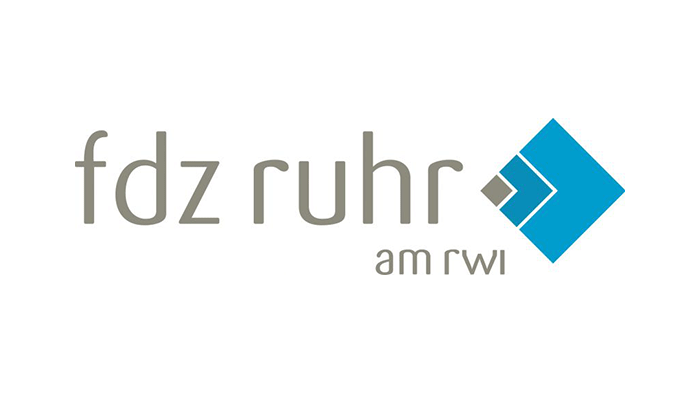 The Research Data Centre Ruhr at the RWI makes various datasets collected by the RWI available to external researchers. Person-related data, regional and firm-level data are available. The data are available in form of de facto anonymised scientific use files (for anonymized data) or as an on-site guest researcher. By establishing the FDZ-Ruhr, the RWI aims at meeting the recommendations put forward by the "Commission on the Improvement of the Informational Infrastructure between Research and Statistics" (KVI), thus supporting empirical research in economics and social sciences on a national, but also on a regional level.
Status: Accredited
Data Offer: Social, Psychology, Qualitative
About the Data Centre
The FDZ-Ruhr views itself as a service institution for internal and external data users. The research data centre's main tasks include facilitating access to data, support and data documentation as well as independent empirical research. Moreover, it produces conceptional papers on data anonymisation as well as online-based provision and documentation of microdata.
The research data centre adheres to the accreditation guidelines of the German Data Forum.
Available data
Regional data: Socioeconomic data on the grid-level scale (as of 2005), gas prices (as of 2014, quarterly), real estate price indices (as of 2007), accessibility matrix
Labour market data: Minijob 2012 (2016 in preparation), Young Family (2008 and 2009), Education bonus (2010-2012) ("Bildungsprämie")
Energy and environmental data: Energy consumption of private households in Germany (2003-2010; panel survey in cooperation with Forsa; representative sample from 10.000 households)
Contact
RWI – Leibniz Institute for Economic Research
Forschungsdatenzentrum
Hohenzollernstr. 1-3
45128 Essen
Germany
Weiterführende Links