Monitor of Settlement and Open Space Development (IOER Monitor)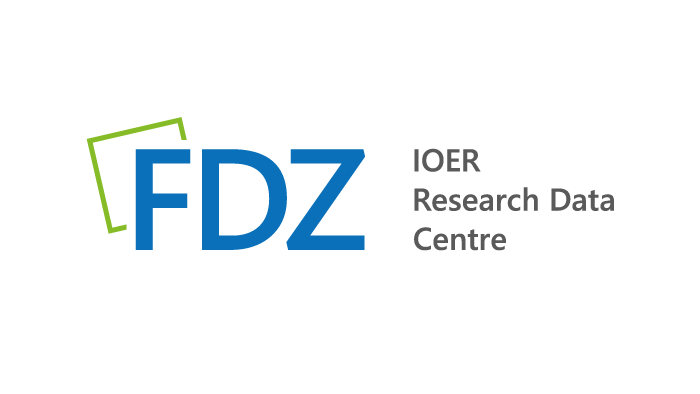 The IOER Monitor is a service of the Leibniz Institute for Ecological Urban and Regional Development (IOER). It provides data and information for land cover and land use structure and change for the whole of Germany, particularly regarding sustainability.
Status: Accredited
Data Offer: Other
External Data Ingest: Yes
About the Data Centre
The data research centre allows for accessing the data via a browser-based viewer, through geoservices and downloads.
Data is provided on an annual basis and available in high resolution on grids and administrative levels. The data sets provided are based on research results of the IOER. The metadata (data sheet) of the individual data sets give insights on used methods, calculation and used data. Among others, geotopographic data (ATKIS Basis-DLM), land cover data (LBM-DE), official building footprints (HU-DE) and house coordinates (HK-DE) as well as other geospatial data are used as input data.
The Research Data Centre provides access to the data via a map viewer with comprehensive tools and via geo services and downloads. As required the data can be obtained by interested scientists for Germany or for specified spatial delimitations and time periods. An overview of the more than 80 data sets including calculation methods, spatial and temporal reference and the corresponding export functions via geoservices is available at www.ioer-monitor.de/indikatoren.
Datenangebot
The available data comprises indicators for the structure and change of settlement areas, open space, landscape, natural risks and energy: in particular urban sprawl, land take, soil sealing and ecosystem services.
Sustainability
Land take of area for settlement and transport on a 5-year  average (N01EG)
Loss of open space per inhabitant (N03ET)
Settlement
Imperviousness (S40RG)
Land productivity (S50KT)
Urban Sprawl
Weighted Urban Proliferation (D01KG)
Dispersion of settlement patches (D02KG)
Buildings
Building density in reference area (G01DG)
Building density in built-up settlement area (G01DC)
Open Space
Proportion of open space in reference area (F01RG)
Proportion of agricultural land in reference area (F02RG)
Population
Population density (B01DG)
Settlement density (settlement and transport area) (B02DT)
Verkehr
Percentage of transport space to reference area (V01RG)
Density of track network in reference area (V04DG)
Landscape- and Nature Protection
Protected areas (L08RG)
Ecosystem Services
Accessibility of urban green spaces (O01RG)
Green space per inhabitant (O02MT)
Landscape
Percentage of nature-accentuated areas to reference area (U18RG)
Contact
Leibniz Institute of Ecological Urban and Regional Development
Weberplatz 1
01217 Dresden
Phone: + 49 (0)351 46 79 0
E-Mail: monitor[at]ioer.de
Weiterführende Links