ZEW Research Data Centre (ZEW-FDZ)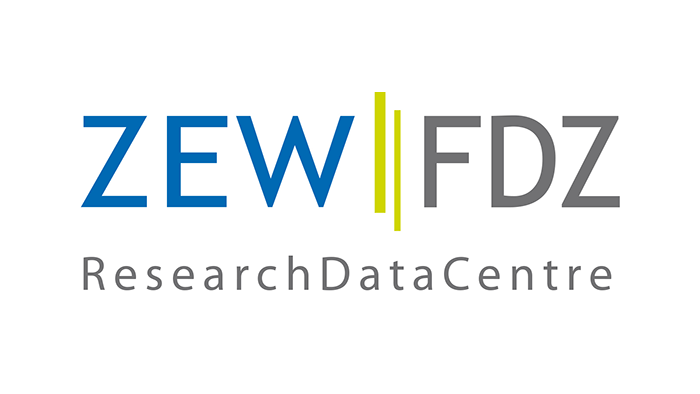 The ZEW research data centre (ZEW-FDZ) makes the ZEW's research data accessible to external researchers. These are primarily individual data from ZEW firm surveys, including the "Mannheim Innovation Panel" (MIP) and the "ZEW-ICT-Firm-Survey". It also makes available data from the ZEW expert survey - "ZEW Financial Market Survey". The ZEW is planning to offer additional datasets in the future, including the data from future firm surveys.
Status: Accredited
Data Offer: Economy, Social
External Data Ingest: Yes
About the Data Centre
External researchers may apply for access to ZEW research data, which they can use for research purposes on-site at ZEW. Moreover, ZEW-FDZ provides external researchers with de facto anonymized ZEW research data in the form of scientific use files. Selected data sets from the Mannheim Innovation Panel are also available as education-use-files for teaching purposes.
Available Data
Mannheim Innovation Panel (MIP), ZEW-ICT-Firm-Survey, ZEW Financial Market Survey
Contact
Zentrum für Europäische Wirtschaftsforschung (ZEW) GmbH
L 7, 1
68161 Mannheim
Contact person
Dr. Sandra Gottschalk
E-Mail: gottschalk@zew.de
Phone: +49 (0)621 1235-267
Fax: +49 (0)621 1235-170
Weiterführende Links