Tasks
Good data. Better research!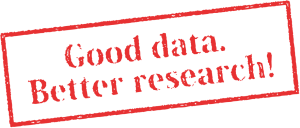 KonsortSWD is the Consortium for the Social, educational, Behavioural, and Economic sciences in the National Research Data Infrastructure (NFDI). Our mission is to develop – strengthen, widen, deepen – a research data infrastructure for the study of human society. It is to be designed in a way that is user-friendly and that addresses the needs of our research communities. KonsortSWD's RDM strategy aims to provide researchers and research data centres (RDCs) with the tools and services they need for managing and sharing (new) sensitive and non-sensitive data in accordance with the FAIR principles. In addition to supporting sustainable RDM in all phases of the research data lifecycle, our key task is to secure data accessibility while taking ethical and legal aspects into account.
To reach these goals, KonsortSWD provides services around research data for employees in research data centres (RDC) and researchers in the social, educational, behavioural, and economic sciences.