Research Data Center of the Leibniz Institute for Financial Research SAFE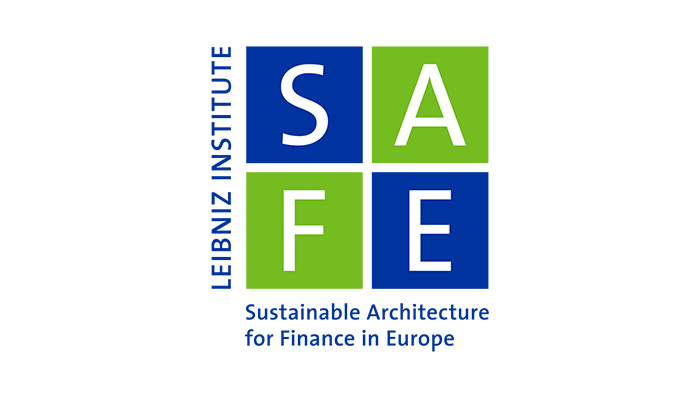 The SAFE Research Data Center collects new European data sets, merges existing ones, and processes them. In addition to continuously updated data, historical economic data are also collected.
Thematic Focus: Economy & Finances
Data type focus: Quantitative
Status: Accredited
External Data Ingest: Yes
RDM Consultation: No
Data Offer
ECB Securites Lending (CSPP, PSPP) (ongoing)
GC Pooling (ongoing)
Individual trading records from retail brokerage
Transaction-based data from retail bank combined with panel survey
European historical data

German historical financial data 1871 – 1914
Historical Time Series
Services
The SAFE FDZ regularly offers introductions to data use and provides detailed data descriptions.
Data Access Mode
The Scientific Use Files, provided free of charge, are accessible via download.
Contact
Leibniz-Institut für Finanzmarktforschung SAFE
Research Data Center
Theodor-W.-Adorno-Platz 3
60323 Frankfurt am Main
Phone: + 49 69 798 30080
Fax: +49 69 798 30077
E-Mail: datacenter@safe-frankfurt.de