Research Data Center of the Leibniz Institute for Psychology (RDC at ZPID)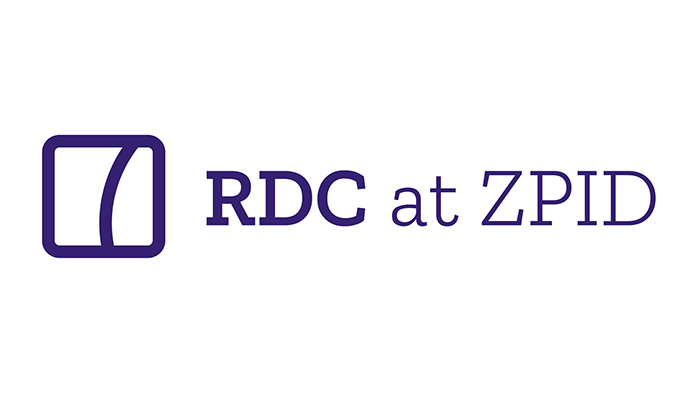 The Research Data Center at ZPID (RDC at ZPID) operates a platform for the sustainable documentation and provision of research data that is specifically geared towards psychological research. The RDC at ZPID supports psychologists in the documentation and archiving of research data, both during and after research.
Thematic Focus: Education, Health, Individual & Personality
Data type focus: Quantitative
Status: Accredited
External Data Ingest: Yes
Network affiliation: Verbund Forschungsdaten Bildung
RDM Consultation: Yes
Data Offer
The data corpus of the RDC at ZPID covers the entire field of psychology and includes, for example, data sets from the areas of clinical, developmental, educational, cognitive, personality, work, organizational, and social psychology, which have been collected in the context of longitudinal studies, large-scale survey studies, and test developments, among others. In the following, a small selection of the data corpus will be presented.
Developmental psychology: Munich Longitudinal Study on the Genesis of Individual Competencies (LOGIK; completed): Development of Intelligence and Logical Reasoning, Written Language Competence, Memory, and Moral Development (2005), Berlin Longitudinal Study of Youth "Youth Development and Drugs" (1982-1988; completed), Cologne Divorce Study (1990-1996; completed), Adolescent Victims and Perpetrators (1999), Problematic Life Situations and Symptoms of Psychosocial Stress in Polish and German Adolescents (1989), Psychosocial Stress in Adolescents (1990-1991), Youth Sports Study (1995)
Personality psychology: Trier Personality Questionnaire (TPF 1988), Assumptions about people – survey of students of psychology and other subjects (2005), Freiburg Personality Inventory (FPI-R., 1982-1999; 2018), research data from an extensive experience-sampling study on communal motivational dynamics in couples (2018)
Clinical psychology: Freiburg Complaints List (FBL 1993), Life Satisfaction Questionnaire (FLZ 1994), Multidimensional Mood Questionnaire (MDBF 1991), East Germans and West Germans in the Mirror of Three Questionnaire Tests (1991), Scales for Assessing Hopelessness (1990), Giessen Test and Giessen Complaints Questionnaire (1994), 50plushiv: Psychosocial aspects of growing older with HIV and AIDS in Germany (2014)
Services
The RDC at ZPID supports both research-related and a posteriori documentation and archiving of research data. Due to the special sensitivity of psychological data, contracts are concluded with both data providers and data users. The sustainable preservation and long-term interpretability of the data is ensured by a standardized curation process. This includes not only the labeling of the data with extensive metadata specifically adapted to the characteristics of psychological research, but also the creation of a standardized codebook. If necessary, research data are also subsequently anonymized by RDC staff. The data providers receive recognition for their contributions in that the data sets are given DOIs for improved findability and are thus citable. The RDC at ZPID ensures that the data are recorded in relevant information systems and regulates data access. An extensive knowledge base on issues related to research data management throughout the research process, conference papers, and user consulting round out the services offered.
Data Access Mode
The metadata are freely available and searchable on the Internet. In principle, access to the research data is regulated by contract. Use is restricted to expert scientific research and teaching.
Contact
Leibniz Institute for Psychology (ZPID)
Center for Research Data in Psychology
University of Trier
54286 Trier, Germany
Phone: +49 (0)651 201-2877
Fax: +49 (0)651 201-2071
E-Mail: RDCservice.info@leibniz-psychology.org