Research Data Center International Survey Programmes at GESIS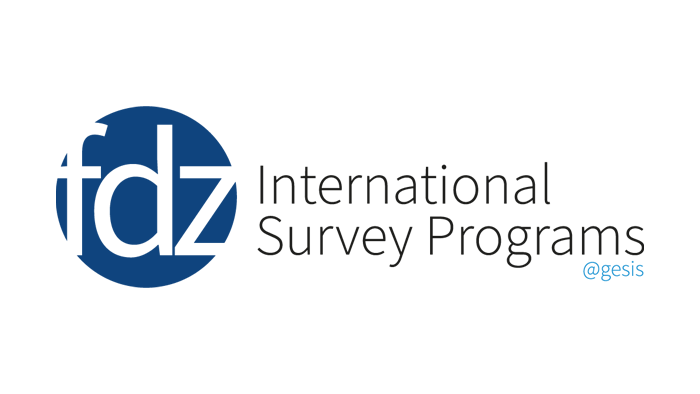 The Research Data Center (RDC) "International Survey Programs" provides researchers with data, services and support for a number of important international study series, which are organised and partly collected by GESIS - Leibniz Institute for the Social Sciences. These international study programs cover numerous countries and mostly long time spans. The data are processed for comparative analysis and cover a broad spectrum.
Thematic Focus: Individual & Personality, Politics & Social Cohesion, Other
Data type focus: Quantitative
Status: Accredited
External Data Ingest: Yes
RDM Consultation: No
Available Data
Survey data from more than 70 countries: International Social Survey Programme (ISSP, since 1984), European Values Study (EVS, since 1981), Eurobarometer (since 1970), Comparative Study of Electoral Systems (CSES, since 1996),  the majority of European Election Studies (ESS) Voter Surveys and Candidate Studies.
Contact
GESIS – Leibniz-Institute for the Social Sciences Research Data Center International Survey Programmes
Unter Sachsenhausen 6-8
50667 Cologne
Germany
Additional Links